About us
The Koppány Kft's own-developed and manufactured Live Flames product family is popular in many countries of the world and is widely used. The company manufactures stainless steel parts for premium automotive vehicles, which also performs design and mold manufacturing. The owner, Zsolt Koppány, took over in 1986 his small business activity founded by his father in 1954, which was transformed into Koppány Kft. In 1997 and since then he has guaranteed the highest quality.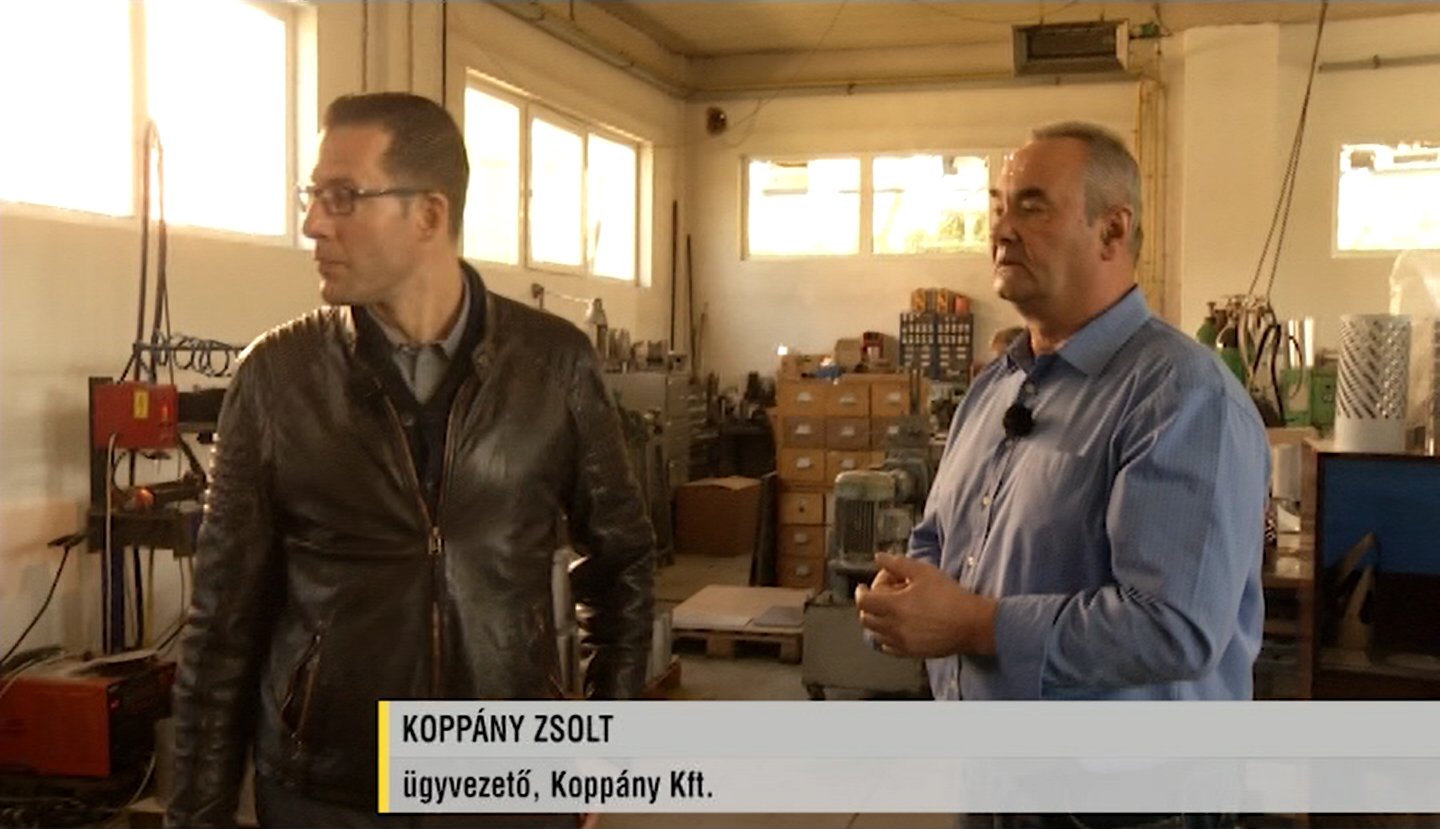 Benefits
Eco-friendly
Bioethanol is a vegetable alcohol that does not produce smoke or any harmful side effects when it burns. During combustion, only carbon dioxide and water vapor are produced, so it is completely odorless.
Lifetime Warranty
Every product in the Live Flames product family is made of stainless steel and is resistant to corrosion, so it works perfectly for up to 100 years or longer. It can withstand general environmental impacts.
Mobility
Live Flames stands out from the range of bioethanol fireplaces because of its material, size and weight, it can be used almost anywhere with fire protection regulations.
Economical consumption
Desktop products give you a fascinating experience for up to 5 hours with 0,5 liters of bioethanol, and the pillar design products for up to 8 hours with 0,8 liters.
Easy to assemble
It's infinitely easy to put into operation. We do not need anything other than just our two hands. It does not require a separate tool or specialist.
Child friendly
Live flames with glass covers are specifically designed for families with children.
Safe operation
In each flask of Live flame products has a refractory ceramic blanket. Filled with the correct amount of bioethanol the ceramic blanket ensures that the bioethanol is absorbed and evaporated. Do not remove the quill from the tank! Therefore there is no liquid bioethanol in the tank, which would spill out if the product was overturned. Design also gives maximum security.
Multiple finishes
Live Flames products are available with Shiny, Silk, Matt Black and Bronze finish.
Customer reviews
This is a beautiful shape!
I never seen like this before!
It's warm and the sight .... it's unique! And the smell is super!
I can fill the aroma tray with mosquito repellent and put the fireplace on the terrace.
Three in one: visual, heat, aromatherapy... I can put it where I want!
So much heat is enough for a room in a passive house.
How great flames does it have, and the image of the flames is beautiful!
The flame is different from all forms, the form gives it? Yes.
Does it really only consume 1.2 dl per hour?
It's good that this is a Hungarian product!
Where it is recommended to use
Anywhere where you can safely place and operate.
Order
Dear Visitor!

Please send your order to sales@liveflames.com email address!
We will respond to your order within 2 business days with full information.

To learn more about ordering information, click the links below.
Order Terms and Conditions
The order of any product should be provided in writing by the name of the customer, the address, and the tax number indicating the company. Please specify the name, design, number and surface of the product on the website.

For example
Drifting Blaze, table design, satin finish, 2 pieces. The order will always be confirmed and the advance invoice will be sent together with the confirmation.
Payment Terms and Conditions
After the order we will issue a 50% advance deposit, which will be sent by post with a return receipt to the customer's address. The reference to the bank account specified on the invoice is possible.

In case of personal order we issue a cash account for the payment of 50% of the advance paid in our showroom. After the 50% invoices are settled, we start the production of the product. Product production time: up to 6 weeks.
Shipping Terms and Conditions
Personal pickup
Personal pickup of products is possible in our showroom.
Showroom address:
2096. Üröm, Bécsi street 15.
Shipping
From the 50% residual amount, the invoice will be placed in the package with the product information and instruction manual. The shipping fee is always paid by the customer!